Ah Seng
==> Saya mengucapkan Selamat Hari Raya kepada semua pengunjung Bursa Chat yang aktif dan yang pembaca diam yang beragama Islam. Semoga bahagia dan bergembira selalu.
Mikey
==> To all our muslim friends, Selamat Hari Raya, Have a great raya and safe journey to your kampung and back. Dont forget to tapau some ketupat and rendand. :)
nan

==>
Selamat Hari Raya Aidilfitri. Mohon ampun dan maaf kalau ada salah , silap atau terkasar bahasa. Selamat balik kampung dan pandulah kereta secara berhemah,ingati orang tersayang.
Martin

:
saya mengucapkan selamat hari raya aidilfitri kepada muslimin dan mulimat. I wish Happy Eid Al Fitr to all.
oo
==> I wish everyone happy & healthy.Selamat hari raya & selamat hari-hari
mmm
==> Happy Hari Raya
newbie
: Selamat Hari Raya to all of our muslim friedns !!!!!!!!!!
Baby
==> Selamat Hari Raya!
Zen
==> Selamat Hari Raya.
pnut
==> Selamat Hari Raya, Maaf Zahir & Batin!
hot mama
: SELAMAT HARI RAYA TO ALL OUR MUSLIM FRIENDS
yy (yang)
==>
Berbulan puasa,
Tibalah raya,
Dengan rasa gembira,
Semuanya pulang ke kampung,
Bertemu keriangan,
Bersyukur tak terkira.

Bersalam-salaman,
Menziarah-ziarahi,
Saling memaafi,
Walapun di mana kau bertemu.
SELAMAT HARI RAYA ADILFITRI......
這個泡泡裡│。°∵╭ ╮。∵°。
★│裝着│∴。°╰~~╯‧°。‧
∵│祝福和希望│。°‧╭╮。∵‧。
☆│希望你們快樂│°☆∵╰~~╯°★∵。
∴│ |∴‧°╭╮‧。°∵。
。╰╮★☆★╭╯ 。∴°╰~~╯‧∴。°
│☆╭─╯
╭╯╭╯
╔╝★╚╗ 列車 No 888888888888888888888888888888888888888
║★☆★║╔═══╗ ╔═══╗ ╔═══╗ ╔═══╗ ╔═══╗╔═══╗╔═══╗
║☆★☆║║ Selamat ║ ║ Hari ║ ║Raya ║ ║ Adil ║ ║fitri║
◢◎══◎╚╝◎═◎╝═╚◎═◎╝═╚◎═◎╝═╚◎═◎╝═╚◎═◎╝═╚◎═◎╝
Selamat hari raya
Aidilfitri mulia
Ampun maaf dipinta
Mensuci hening dosa

Setahun menghilang
Sekarang menjelang
Hari yang bahagia
Selamat hari raya


Selamat hari raya
Pada saudari saudara semua
Marilah dengan gembira
Merayakan aidilfitri yang mulia ini
May this HARI RAYA be a special one for you ... And may it bring you MANY happy moments to cherish forever!!!!!
SELAMAT HARI RAYA AIDILFITRI, MAAF ZAHIR BATIN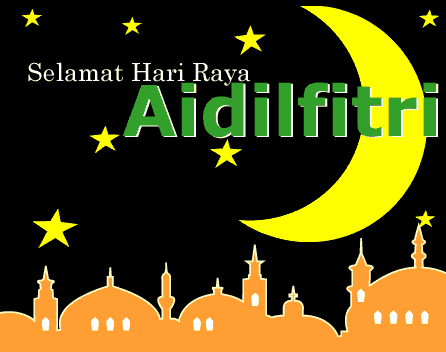 If you like the post, please subscribe to Bursa Chat. We will send you the latest post by Email
===> Click

Subscribe to Bursa Chat by Email
BACK TO CHAT BOX